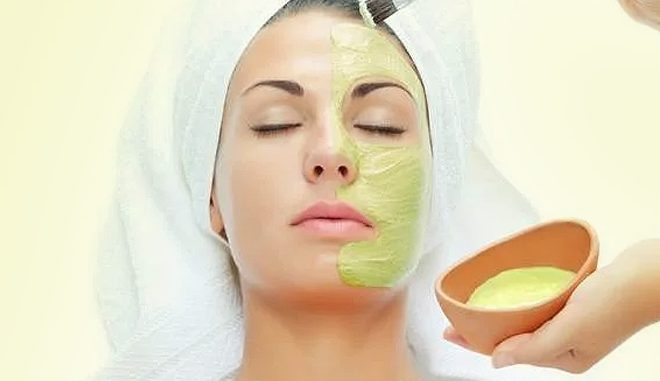 Here are some of the benefits of aloe vera gel.
When it comes to skin, the benefits of aloe vera are not to be taken lightly. It is a natural, plant-based ingredient that is known for its medicinal properties and is now used in various beauty products. When you cut open the leaves of this plant, the clear gel that oozes out of it is rife with healing properties. It is very good for treating cuts, healing wounds, removing blemishes, improving digestive health, good for oral health and many more.
In simple words, aloe vera gel takes care of all your health problems. You can rub the gel straight from the leaf to the infected area, and you can find it in many creams, gels, and ointments. Here are some of the skin benefits of aloe vera gel and how you can incorporate this star product into your daily skincare routine.
It's a great moisturizer
Aloe vera is known for its incredible moisturizing properties. The innermost layer of aloe vera is filled with water. It helps hydrate your skin and lock in moisture. It contains sugar, also known as mucopolysaccharides, that helps in retaining moisture in the skin. Aloe gel promotes the regeneration of skin tissues and the removal of dead skin cells.
Can help lighten dark spots
If you have uneven skin tone or stubborn acne marks, this gel will work wonders by helping the dark spots to fade. It is also believed that if you apply this gel four times a day regularly for fifteen days, it can be effective in treating UV-induced hyperpigmentation.
Antiviral and antibacterial effects
Anthraquinone is a compound, which you find in aloe vera gel. This compound helps to boost antibacterial and antiviral properties that are present in aloe vera gel. The fatty acids and enzymes present in the aloe gel help to reduce inflammation. All these properties help to fight skin infections, like cold sores, when applied topically.
Can treat acne
Aloe gel is a natural source of salicylic acid; therefore, it can prevent the flareup of whiteheads and blackheads. One study showed that mixing aloe vera gel along with your acne controlling topical gel can be effective in treating inflammatory and non-inflammatory acne.
Helps in chronic skin conditions
It is great for managing chronic skin conditions like psoriasis, eczema, and dermatitis. These skin diseases cause inflammation of the skin and weaken the skin barrier, making it more susceptible to bacterial and fungal infections. Aloe vera gel is rich in antioxidants, vitamins, and enzymes that promote the healing of skin and reduces inflammation.
Ways to incorporate aloe vera gel in your skincareroutine
As a nighttime face mask
This can be used as the perfect night face mask. Apply it at a time before you go to sleep and let your skin absorb all the essential nutrients that are present in aloe vera gel. Wake the next morning and you will find your skin rejuvenated and glowing.
Find products with aloe vera
If you get your hands-on pure aloe vera gel, then you can stock up on products that have this ingredient. Aloe vera gel can be found in the form of skin lotions, body washes, face masks, serums, toothpaste, shampoos, and conditioners.