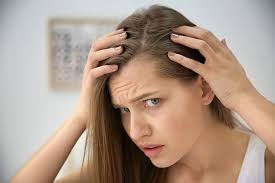 Female Pattern Baldness Like men, women also have baldness, learn symptoms and treatment. Hair loss or baldness is a common problem. This problem usually affects men but women also suffer from baldness. Baldness in women is quite different from men in what is called pattern hair loss. Although both can have one due to baldness but in most cases the hair of women regrows while in men it does not. In this article you will learn about the cause of baldness in women, pattern hair loss symptoms and treatment of pattern hair loss.
What is female baldness? – What is female pattern baldness
The problem of thinning of the hair of women, breakage from the root and non-growth of hair for a long time is called female pattern baldness. It is a type of hair loss problem that affects women. In medical parlance it is called androgenetic alopecia. Although both men and women have problems of baldness, but women are less affected by the problem of baldness. Hair loss occurs in women due to baldness and the skin of the scalp is visible and the hairs in the broken areas grow after a long time. The problem of baldness is due to aging in 50 percent of women and hair breaks in large numbers.
Causes of baldness in women
In women, baldness is caused by problems associated with endocrine glands or tumors that secrete hormones. Apart from this, baldness in women is also genetic. Apart from this, hair pattern baldness in women is due to many reasons. Let us know what is the main reason behind this.
In most women, when menopause, hair begins to break down due to hormone changes and flactuation, due to which women become a victim of baldness.Some drugs affect the production of androgen hormones in women, causing their hair to break down from the root and the head to look bald.Baldness problems in women are associated with the autoimmune system. If a woman has a disease associated with the immune system or her immune system is weak, then the hair follicles of her head also become very weak, due to which it is common to have baldness.
Tumor in the ovary or pituitary gland of women causes the release of androgen, which causes hair pattern baldness in women.
Women also have baldness due to surgery, prolonged high fever and infection.
If a woman is struggling with cancer, she may suffer from baldness.Apart from this, due to lack of iron and protein in the body, infection of the scalp skin and head injury, there is also a problem of baldness in women.Baldness in women is another reason for making different hairstyles and tying hair more tightly.
Symptoms of female pattern baldness in women
Breaking of 50 to 100 hairs per day is considered normal in women, but when there is a problem of hair pattern baldness, hair breaks in large numbers and very rapidly from the root. However, the problem of baldness is found to be very less in women. The following are the symptoms of hair pattern baldness in women.
Once the hair from the head is broken from the root, then the hair will not fall again at that place or it takes too long for the hair to grow.
The hair follicle is shrunk and the hair is thinner and breaks very easily.Fast pimples on the face and menstruation come very late every month.Abnormal hair growth on the face.
Home Remedies of Pattern Hair Loss in Women
As mentioned above, women do not have baldness like men. Even if it happens, the hair will grow again from the place where it falls, but it takes a long time. But some women do not grow their hair for a lifetime. So let's know what is the treatment of baldness in women.

Pumpkin Seed Oil
A study has found that applying gourd seed oil to hair roots and scalp skin, baldness problem is overcome. Gourd seed oil contains carotene and tocopherol which provide nourishment to the hair follicle and prompt hair to regrow. Mix one teaspoon of olive oil in one teaspoon of gourd seed oil and apply it well on the scalp and leave it overnight. Applying this oil twice a week does not cause baldness.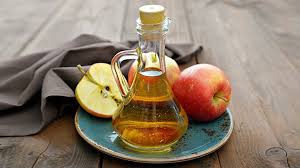 Must read:These 6 oils are the cure for baldness
Apple Cider Vinegar
Mix one or two teaspoons of apple cider vinegar in a cup of water and after washing the hair with shampoo, finally massage the head skin with the water of apple cider vinegar and wash the hair with this water. It is very beneficial for removing the problem of baldness. Apple cider vinegar balances the pH of the scalp and removes microbes that inhibit hair growth. Apart from this, it also increases circulation which helps in regrowing hair.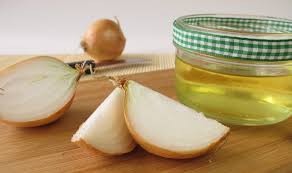 Onion Juice
To remove the problem of baldness in women, adding honey to onion juice is beneficial. It stimulates hair roots to grow hair. After extracting the juice of a medium size onion, add one teaspoon of honey to it and apply it on the scalp of the entire head and after half an hour shampoo it in the hair. Repeating this process twice a week does not cause baldness in women.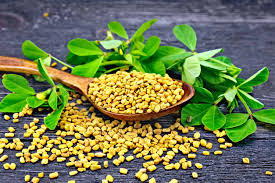 Fenugreek
Applying fenugreek paste to the head inspires the hair follicle to grow new hair. Fenugreek provides hormones and protein together to help hair regrow. Soak two to four teaspoons of fenugreek powder in water and mix yogurt in it and massage it thoroughly by applying it to the roots of the entire hair and after an hour dry it shampoo your hair. This is a unique way to remove baldness.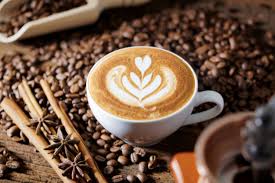 Coffee
You may be surprised to know that coffee or caffeine works very effectively in removing baldness. It is used for both hair loss and baldness. Scientists believe that caffeine helps a lot in growing hair. Make a paste by mixing one teaspoon of honey, one teaspoon of olive oil and two spoons of coffee powder and leave it on the skin of the scalp for 20 minutes and then wipe it with water. By adopting this procedure twice a week, the problem of baldness is overcome.
Read more:How to Remove Hairs on Penis? These are some helpful tips.