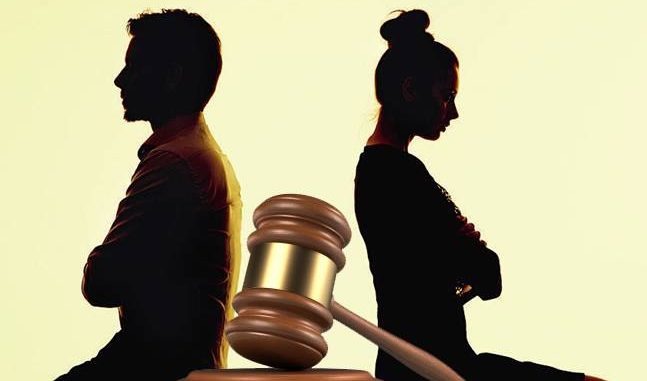 Talaaq ke Kaaran-Reasons for divorce in India :
Here are the few reasons that are responsible for Divorce (Reasons for divorce in India): 
Women are financially independent(Reasons for divorce in India)
These days' women are becoming financially independent in India. Earlier females were not well educated and employed, so they had to depend on their husbands for various necessities of life after marriage. In such cases, some husbands used to torture or dominate their wives for various reasons (such as demanding dowry or others) because they knew that their wives would do nothing but suffer. In such cases, the wives did not dare to go for a divorce and had no other option to meet the basic needs of life. 

But the situation has changed a lot in the last few years. Now parents are showing interest in their daughters' education and encouraging them to go to some jobs or employment after completing their education so that they depend on their husband or someone else for their financial needs or their livelihood don't have to be after marriage. In such a case a woman can easily rebel against her husband and in-laws in case of any atrocities. For a woman, her first husband today is her job or employment and her education. We do not say that divorce is good but if married life is painful for some people then the divorce can be a better option.
Mother-in-law or daughter-in-law conflict or traditional 'mother-in-law conflict'(Reasons for divorce in India)
Another reason behind married life problems or family life problems in countries of the Indian subcontinent is the mistreatment of a married woman with her mother-in-law or / sister-in-law, which also affects the husband-wife relationship many times. Most newly married girls do not know how to cook or if they know they do not get the time to do it because of their jobs, which their mother-in-law does not like and which leads to conflict. In some cases, the mother-in-law develops a feeling of insecurity after her son's marriage that her daughter-in-law will someday snatch her son which creates a feeling of insecurity in the mother-in-law and she starts behaving negatively with the daughter-in-law. In some cases, it has been observed that mother-in-law is also not good and she is a very low tempered or dominating woman.

In such conflicts these days, the daughter-in-law usually goes back to her parents' house and forces her husband to start as soon as possible to live separately from her parents, and only then she returns to live with him. In such cases, if the husband goes according to his wife's wishes then the married life is saved but if he rebels his wife then the married life is broken. Such conditions are a major problem for many Indian men. Internally many men do not want to leave their parents in their old age, but on the other hand, the wife and children or children who are born with their marriage also become necessary. In such situations, some men do not want to leave their parents because of the fear that if they leave their parents they will not be able to get their share in the paternal property so easily.
Also Read : The Complete Rules of Divorce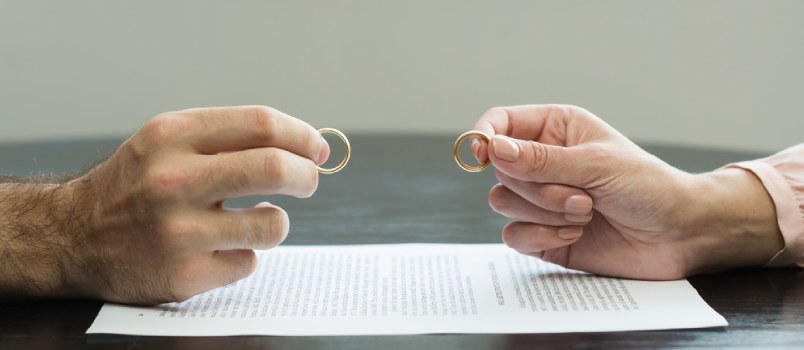 Misuse of IPC 498-A(Reasons for divorce in India)
Another reason for the increase in the divorce rate is the lack of patience among women and they know that the law will favor them in case of any married life or family life problem and they are advocates or police or media to complain against the husband or women take no time to contact the cell. Or in-laws. In many cases, it has been observed that women and their parents are abusing Section 498-A of the IPC (Indian Penal Code) to get revenge on their husbands as well as her in-laws which are not good. False cases of dowry and torture have been made to harass the husband and his family.

Such girls and their parents do not feel that the police, advocates, women's cell and media are not their well-wishers and solve this problem by organizing a meeting of the two families some mature and intelligent individuals from society or relatives of both families can be reached to arrive at a rough solution. It has been found that in the long run such girls and their parents are harassed by policemen and advocates in various ways. Sometimes policemen and lawyers try to take physical advantage of the girl if she is living alone.
Also Read : The Complete Rules of Divorce
Dull sex life(Reasons for divorce in India)
Many married couples complain that their passion for each other has diminished after marriage. This by stating that passion between a man and a woman is more connected to their physical characteristics, due to which they were attracted to each other before marriage and decided to get married, although their attraction completely was not physical because it also involved emotional attachment. Youngsters call this passion true love and before marriage, they feel that they will not be able to live without each other.

It was not true love but a passion that arose because of their physical characteristics. There is nothing like this kind of true love in this world because more than half of the people of this world are looking for true love from someone of the opposite sex, but cannot find it in life. After getting married, many couples start feeling bored with each other's body and as you start eating the same type of food every day, eventually you will become bored because of it and you won't change. This is similar to the way a man buys many types of clothes and different colors have different tastes at different times. Some rich people change their cars every 6 months or every year to get a new taste. 
Watch this video for more Reasons for divorce in India :