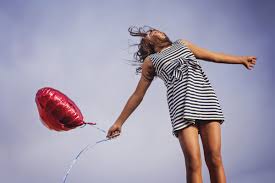 Your mental health determines your inner and outer health. On the basis of the strength of this mental health, you are able to manage your emotions or complete daily tasks. That is, the stronger you are mentally, the better you will be able to handle all these activities. Mental health care is not only about getting treatment by a doctor, along with taking some measures to become mentally strong is also an important part of mental health care.
However, this is not a difficult task, because there are many small things that you can take care of to become mentally strong. For example, to become physically strong , it is necessary to exercise , so that the muscles can be strengthened. Similarly, to become mentally strong, it is necessary to exercise the mind, so that you can maintain your faith and good habits.
Understand emotions to become mentally strong
Face your feelings
If you want to become a mentally strong person, then you have to learn the art of controlling yourself. To reduce your depression and stress, instead of taking any kind of medicines or harming yourself, you should adopt some good habits, such as:
If you are experiencing a lot of stress, depression or anger, then you should write those deep thoughts in your diary. Doing this will also help you to think about it.
Do not run out or run, do not harm yourself. Doing physical activity can also help calm you down. Doing physical activity normally creates a hormone called endorphin in the brain , which can make you feel better.
Meditation can also improve your mental health. Empty your mind and remove all bad thoughts from your mind. By doing this, the negative feelings inside your brain get removed, you feel peace and patience and you are able to face your problems well.
Tell someone your heart to be mentally strong
Win the trust of others
It is very important for you to know that there are many people for whom you mean a lot. When you start thinking about this, positive thoughts will start coming in your mind and your mental health will also improve. Not only this, by becoming trustworthy to others, your emotional goodness increases. This is because the more you are able to find the goodness inside others, the better you will be able to identify yourself.
Therefore, by winning people's trust and sharing their heart's words with a trusted person, the mind becomes lighter and mental health also improves.
Taking care of yourself is the way to become mentally strong
Take special care of yourself
No matter how busy you are or how busy you are in your life, it is very important to take time out for yourself. Because if you are not able to take special care of yourself, then, in the end, you will become monotonous and will not be able to give the love and care that you want to the people and close family. Taking care of yourself is important. Sometimes it can be very complicated. 
Once again let us tell you that this thing does not mean how much work you do during the day or how busy you are. Remember this you have to take some time for yourself or do some activity that will give you pleasure.
Brain workout for staying mentally strong
Exercise the brain
Just as you have to exercise to strengthen muscles, the brain has to exercise to become mentally strong. Only by working continuously, a person develops and grows. If you have not started working now, you will not be able to develop yourself as much as you can. 
A person becomes mentally strong by winning many small victories and maintains his mental health according to his own thoughts and daily decisions. To achieve endurance and mental strength, do daily tasks that increase your endurance and make you mentally strong.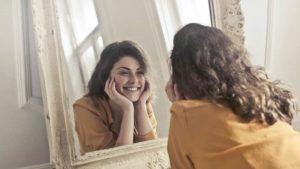 It is necessary to quit bad habits to become mentally strong
Quit bad habits
You will not be able to become a good person due to bad habits and the matter of being mentally strong is far away. If you want to become a person who is mentally strong, then you have to give up all bad habits as soon as possible. Because the more you try to move forward, the worse habits keep pushing you back. There are many habits which are very important to quit, such as:
Habit of comparing people or others with oneself

Living with people with negative thoughts or putting yourself among people you don't like.

Remembering things about the past

Being afraid of making any changes in life

Do not try to learn from the mistakes made by yourself or others

Such things s you can not control or that about, those things can not change concern

 to
When you will quit all these bad habits, trust us, your mental health will improve and you will become mentally strong. Not only this, leaving your bad habits will also improve your life.
Quit Drugs to Become Mentally Strong
Quit alcohol and other drugs
If you really want to improve your mental health, then you have to avoid any form of intoxication. If you drink alcohol , gradually reduce it and leave it completely. Many times people use alcohol or other drugs to get angry or forget gum, which is very wrong. Because in fact, alcohol addiction or any intoxicating substance does not reduce any mental problem, increases the opposite.
So try to quit addiction quickly, you can also consult a doctor for this. The sooner you become a drug-free person, the sooner you will become mentally strong.
Also Read :14 Signs That You're Mentally Strong- Read to Know
Exercise to become mentally strong
Do some exercise
Some people exercise regularly, they do so because exercising makes them feel good and provides peace of mind. People who exercise regularly feel energetic throughout the day, sleep well at night and think positively about themselves and their lives. What we mean to say is that people who exercise regularly are not only physically strong but also mentally strong.
Not only this but exercising regularly also works as a treatment for many common mental problems.