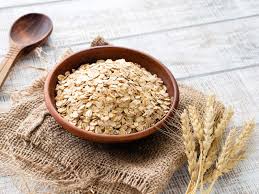 Any progress in weight loss comes from eating a nutritious diet. If you take it for breakfast, it can make a difference. We all want to look fit and slim, but have you ever thought that oats can help you lose weight? Let's know how to eat oats for weight loss.
this is true! A bowl of oats can be a great way to start your day! Not only do they outperform donuts and white bread in the rankings, they also outperform eggs and bran grains. It is a good idea to include oats in your weight loss program, leaving you feeling full for a long time.
Are oats good for weight loss?
Rich in nutrients, inexpensive and customizable, oats are an ideal snack for weight gainers. But, how you can serve this grain, it really has a huge impact on its benefits.
Always take plain oats without any flavor or sugar and avoid adding peanut butter while preparing oats. Choose flavors and toppings that have some nutritional value and support fat loss.
If you want your oats sweeter, you can include some blueberries, strawberries, raspberries and blackberries instead of sugar.
Read more:Jeera water for rapid weight loss: Reasons, Recipes and How to Make it Happen
Benefits of Oats for Weight Loss
Oats are incredibly nutritious, it is a great cold day snack! Whether you take them with nuts or seeds, topping with honey, adding cold yogurt, grated coconut and dried fruits, or slicing some fresh fruits and berries – oats are endlessly versatile and healthy. Oats have long-term benefits for us.
Bita-glucan, a soluble fiber naturally present in oats, reduces hunger and reduces the risk of obesity by increasing the hunger-fighting hormone cholecystokinin.
Oats also slow down the absorption of carbohydrates in the bloodstream and prevent our body from accumulating excess fat.
It help you lose weight by creating a gel-like solution in your stomach that makes you feel full longer so that you can eat fewer calories.
Also Oats are a rich source of protein, antioxidants, vitamins, and minerals, thus the types of oats are one of the healthiest grains you can consume to stay slim trim.
This grain also maintains the growth of good bacteria in the digestive system.
Affordable and healthy option that you can incorporate oats for your weight loss.
Oats diet plan for weight loss
If you want to lose weight, you should not eat less than once or twice a day with a healthy fat topping. You can also add more fruits and vegetables to make it a nutritious meal.
Here are the ways through which you can consume oats for weight loss:
1. Oats for breakfast
Mix half a cup of unprocessed oats regularly in 1 cup of skimmed milk. Take it 3-4 times a week for best results. You can replace milk with water for additional benefits.
2. Oats for lunch / dinner
Take a cup full of oats, add half a cup of almond milk or soy milk. Include all your favorite fruits such as barries, peaches, apples to make it a healthy food rich in nutrients.
3. Delicious snacks like
Take plain oats, dry fruit and some water and mix it in a batter. Take the bread and pour the paste inside. Roll the bread, take it to work and eat it for your snack craving.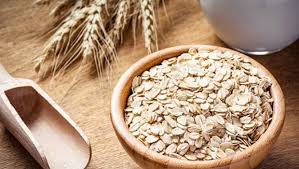 Read more:How to Use Honey for Weight Loss: Reasons, Uses and Recipes.
Oats recipe for weight loss
As stated earlier, the best thing about oats is that it can be customized to suit your health needs. You can add different toppings to enhance the taste and make your own oats recipe so that you don't get bored with your daily breakfast.
To further improve the oats, you can mix specific ingredients with them that are definitely needed to lose weight.
Oats Upma for weight loss
Upma with Oats is more healthy than the classic upma made from rava. Oats Upma is a very easy and tasty recipe.
This super healthy breakfast option is a great source of protein and fiber. To enhance the taste and nutritional value in oats upma, you can add colorful vegetables.
material:
1. 1 cup oats
2. 2 tablespoons oil
3. Small amounts of spices
4. Little mustard seeds
5. Chopped vegetables of your choice
6. 7-8 coriander leaves
7. peanut
process:
Heat some oil in a pan and add oats to it. Cook them for about 3-4 minutes.
In another pan, add some oil, mustard, lentils and peanuts.
Add the mixture and then add onion, ginger and spices to it.
Cook for a minute and then add some vegetables of your choice at the end.
Add some water and let it cook for about 10 minutes.
Next, add roasted oats to the mixture and run well.
Cook for five minutes and garnish with coriander leaves.
Oats with milk for weight loss
Oats with milk are a good combination, especially for those trying to lose excess weight.
When prepared with milk, oats help you stay full and prevent you from eating other high calorie foods. Taking oats with milk for breakfast is the best way you can lose weight.
material:
1. 1 glass of milk
2. 1 cup oats
3. A pinch of salt
4. Little cinnamon
5. 1 tablespoon honey
process:
Combine oats and milk in a pan and cook on low heat.
Add a pinch of salt and cinnamon to it.
Cook for 3-5 minutes until the mixture thickens.
Remove from flame and allow mixture to cool.
Finally, put some honey topping on the oatmeal.
Overnight oats for weight loss
Overnight oats are more healthy to start their day in the right way. They are nutritious, delicious and energize you.
Overnight oats are a great weight loss breakfast option and help in maintaining healthy weight as they contain prebiotic fiber which promotes stomach health.
material:
1. 1 cup yogurt
2. 1 tablespoon honey
3. 1 cup oats
4. A pinch of salt
5. Little cinnamon
6. Tablespoon Vanilla Cream
process:
Mix all the wet ingredients together to make a smooth mixture.
Add dry ingredients to it.
Mix the mixture well and add a pinch of salt (optional).
Store the mixture in a jar overnight.
Once cooled, taste the Overnight Oats by topping your choice.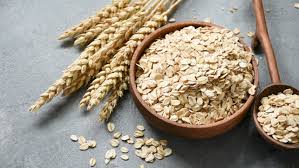 Read more:Weight Loss: 5 Morning Drinks To Cut Belly Fat
Conclusion:
If consumed in moderate amounts with healthy ingredients, oats can help you lose weight because they make you feel full for longer and help in better functioning of the digestive system. Consuming oats at the right time helps you lose weight.
As with any healthy lifestyle or diet plan, it is also recommended that you do some daily exercise to burn the calories you consume and keep your body fit.
Go ahead, and include oats in your diet and reduce the extra weight. Be healthy be happy