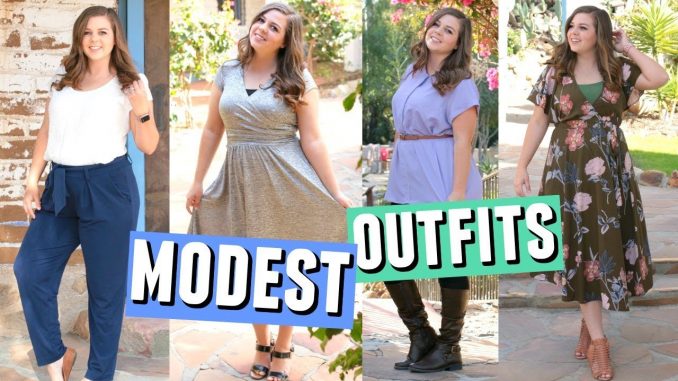 Saadgi Se Kapde Kasie Pehne?
I am so excited to share with you something that is near and dear to my heart and that is modest fashion! Modesty is going to look different for everyone and that's the beauty of it! We are created as individuals not robots off an assembly line! Variety is the spice of life and God has made each one of us with our individual tastes and preferences to add a little bit of "different" to the world!
1. Half Tees
These things top my list. You MUST HAVE THESE!!! MUST MUST! Throw away that little v-shaped scrap of cloth and safety pins… that pack of three with the snaps you picked up from Walmart?…just go throw them all away! trust me! Halftones come in a variety of colors with many sleeve length options. They are reversible and you won't even know you have one on! promise! They give you coverage up top without the added bulk.  I really missed the boat on this one ladies….I'm always kicking myself for not thinking of these genius things myself.
2. Tank Tops
Cannot survive without them! Tank tops add another layer to keep you warm, they help hold up your skirts…just kidding! They help to keep you covered when you bend over and your bottoms part ways with your tops…we want no flashes here ladies! 😉 Tank tops add a pop of color and/or a layered look that creates a more interesting and attractive outfit.  I wear a tank top most every day…layer one with your favorite shirt or sweater and see the difference!
3. Denim Skirt
Jean skirts are my go-to every day! The tomboy in me likes sporty and simple so I basically live in my knee-length jean skirts during the week. They are a great basic. You can do so much starting with a jean skirt. You can dress it up with a blouse or dress it down with a t-shirt or keep it in the middle with a comfy sweater. In the winter I just love adding tights and tall boots to my shorter skirts and in the summer Toms and Converses are my things! If knee-length is not your thing never fear! jean skirts come in all different lengths AND in many colors. Colored denim skirts are just about the next best thing since sliced bread!
4. MAXI SKIRT or maxi Dress
Ever wish you could wear your pajamas to Sunday school?! yeah me too! and so my next item you must have is a maxi skirt or dress. Seriously these things are beyond comfortable, you WILL feel like you are wearing your pajamas! I resort to one of these options on those kinds of mornings when your hair just won't cooperate and everybody needs mommy all at the same time and there is no time! These can also be dressed up or down. I will often wear a graphic tee with my favorite maxi skirt for kicking around the house, or a simple blouse/t-shirt with a cardigan for a church. They even look good with your favorite pullover!
5. Jean jacket or chambray shirt
Once you invest in a good jacket you will incorporate it into so many outfits! My most favorite way to use my jean jacket is with my maxi dresses. I usually add a belt to my dress and then a pop of color with a scarf or keep it simple with a beautiful necklace. Wear it to church, shopping, or on a date with your man! I also love wearing a chambray shirt or jean jacket with maxi skirts. Try it you will not be sorry!