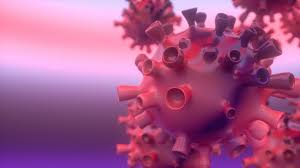 The coronavirus is no longer growing in China as fast as it is spreading in other countries. The virus has so far spread to more than 160 countries.
Now 18 states have been registered in the country. And in view of the increasing risk of this infection, caution is needed to prevent it from spreading. At the same time, more than two lakh cases of infection have been reported all over the world and due to this more than 10,000 people have died. Based on information received from the World Health Organization, Public Health England, and the National Health Service (NHS), you are further being told ways to prevent coronavirus.
How much danger?
Chief medical officers in Britain have lowered the level of public danger to moderate. However, the NHS says the risk is less personal.
However, there are some countries where people prone to coronavirus are more likely to come in contact. Therefore, special advice has been issued in Britain for people who have returned from China, Italy, and Iran. If you become infected with it, mild symptoms will occur. You can also overcome its infection. Scientists believe that the rate of deaths from disease is low. It is between 1 and 2 percent. It has also been learned that those who died, were either aged or had a disease already. However, it is worth noting that cases of the early stage of the virus and cases of mild-to-moderate symptoms have not yet been counted. Therefore, the number of cases of contagion cannot be said to be completely reliable.
Coronavirus Safety Tips: Use this Face mask to avoid Corona
What are the symptoms?
This coronavirus (Covide-19) first has a fever, followed by a dry cough, and then a week of breathing becomes troublesome. However, these symptoms do not mean that you have corona virus infection. Similar symptoms are also found in some other viruses like colds and flu. In severe cases of corona virus, pneumonia, excessive breathing difficulties, kidney failure and even death can occur . The risk can be serious in the case of older people and people who already have a disease (eg asthma, diabetes, heart disease).