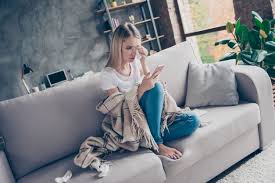 Kya Shadi Shuda Aadmi Se Pyar Karna Thik Hai
Married couples not only in India but in almost every country of the world, except their husband or wife, are attracted to foreign women or men. Being attracted to other women after marriage is becoming a habit of men. In such a situation, a question that arises in everyone's mind is why are men attracted towards other women.
Being attracted towards someone is a different thing, but because of that attraction, it is totally wrong to keep your married life on the run. In such a situation, it is equally important to know why such a thing happens. There can be many reasons for having an extra-marital affair, but if those reasons are known in time, then this problem can be overcome. Find out what are the reasons for extra-marital affairs.
Get married early
Often some people get married soon after coming under pressure from the family or under pressure from the society. When such people reach the next stage of life, they start feeling that they have missed a lot. This feeling attracts him to another woman.
Not being sexually satisfied
This is believed to be the most important reason for the extravaganza. If your partner is not happy with you, then chances of getting attracted to someone other than you are greatly increased.
Extra trust
There are some people who have craving for extra ties. Such people, despite being satisfied with their partner, are eager to have a relationship with the other.
Be disillusioned
Its chances are the least. When all the two relationships start to compare, then suddenly someone else starts looking at you beautiful and your own partner is ugly. If its goodness seems wrong to you, then only good things can be seen in the other.
After having children
After becoming a mother, life changes completely. His preferences change. In such a situation, men often lose their mind and another woman comes into his life.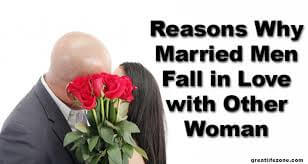 Let us share a Q&A session here with you readers which one of our reader asked.
I want to share my feelings to know if I am doing something wrong. I met a boy two and a half years ago through a matrimonial website. He sent me the interest and I accepted, but I was talking to another guy at the time so I didn't pay much attention to him, even though he was trying to negotiate. The boy I was talking to did not proceed and this fellow messaged me on Friendship Day. I started talking with him as a friend. Months passed, and we both started to like each other. Or rather we both fell in love with each other.
I insisted that he talk to his guardian so that we could move forward, but he did not pay much attention. One day, I got really angry and I asked her to talk to her mother about us. He said that his mother has seen a girl from one of the acquaintances looking for him and he suddenly cannot say no to them. So What should I do in This case?
Signs your Husband is cheating on you
Our Answer:
How sad… how helpless the poor boy is and how helpless you are. Poor you both, are sitting in love with each other and cannot get married.
You may find it harsh. But it was necessary to get you out of the sleep you are in. No one can tell you whether you are doing right or wrong, except you.
You need to decide and understand what the goals of your relationship are and whether they are being met by this boy. I mean it feels like a school romance where two teenagers are hiding from the world and declaring their love while talking on the phone. This is the world of adults!
Answer the following questions, keeping yourself in mind instead of that boy.
1. Do you want to be in a relationship with a married man?
2. Do you want to be in a hidden relationship?
3. What are the advantages of this relationship?
And the most important thing is that this boy, who is happy in marriage, is really fooling you. His family forced him to marry? really? Did they tie him up and force him there?