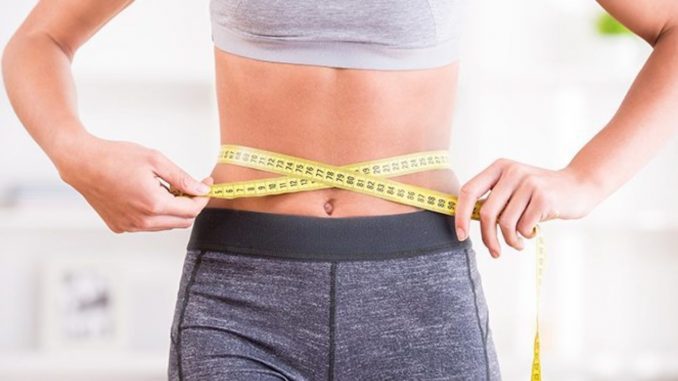 Wajan Ghatane Ke lie Diet – In today's article, we will tell you not only about the diet plan for weight loss but also what should be done for weight loss. Bodyweight gain or obesity is one of many serious problems. This problem not only gives rise to many diseases but also makes a person sluggish and lazy. This is why people want to keep their weight under control and learn about weight loss diet plans. If we talk about women, there are many reasons for weight gain. Women's body weight increases due to various other reasons including hormone fluctuation, stress, insomnia, and childbirth in the body, in which case diet plan would be very helpful to control weight.
Easy ways to lose weight(Wajan Ghatane Ke tarike)
Weight Loss – 
Every person knows what to eat and what not to eat to lose weight. But apart from this, there are some ways which play an important role in weight loss. Let's know about these methods of weight loss.
If you want to lose weight, do not forget to eat breakfast –
Everyone knows how important a healthy breakfast is for the health of the body. So it is very important to have breakfast on time. Breakfast should be taken after one hour of morning walk, exercise or workout. This provides the necessary nutrients for the body and breakfast on time does not increase weight.
Also Read – Does Eating Mango Increases Weight? Know the Right Way to Eat it
Eating before 8 pm does not increase weight –
It is said that breakfast should be served as a king, lunch as a prince and dinner as poor. Take as little light as possible and eat before eight o'clock, because the digestion process slows down at night, due to which light food also takes a long time to digest. Therefore, eating light food before eight o'clock does not accumulate fat on the body and does not increase weight.
Eat fewer calories to lose weight –
If you are following the diet chart for weight loss, then it is also very important to keep in mind how many calories you are consuming in total. To keep track of calories, before eating anything, get information about how many calories will increase by eating it. Because it takes a lot of time to reduce more calories. Therefore follow the diet plan honestly for weight loss.
Drinking enough water does not increase weight –
Water has an important role in keeping the digestive system fit. It works to detox the body. So if you are following a diet plan for weight loss, then drink a sufficient amount of water daily. Water has no calories and sodium is also low. It increases metabolism and does not allow weight gain.
Do not eat at frequent intervals for weight loss –
Do not keep the seeds of your food too long because this food converts it into fat instead of converting it into energy and obesity starts to grow rather than decrease. Therefore, eat light food every three hours. So that it does not have any effect on your weight.
Eat less fatty food for weight loss
–
If you want to lose weight, then before cooking food for yourself, see how much fat is found in what. Eat less fatty food. Do not eat processed foods such as sauces and burgers as it contains high calorie which can increase weight.
Eat healthy snacks for weight loss –
If you have a habit of eating snacks in the evening, you are unable to control yourself, instead of eating high calorie foods made of salty and fine flour, eat dried fruits, low-fat yogurt, and cereal and rice cakes. This is a better way to control weight.
Drinking herbal tea before meals do not increase weight
A recent study has found that drinking herbal tea before meals increases metabolic rate and decreases the body's calories, so consume herbal tea before meals every time. It also helps to flush out the toxins accumulated in the body. If you have a habit of drinking sweet tea, then add lemon juice to it. It helps in controlling weight.
Diet Chart for Weight Loss (Wajan Ghatane Ke lie Diet)-
Weight loss according to diet plan is very easy. If you are also worried about your increasing weight then see this diet chart.
Early in the morning (6:30 – 7:30 am)
Drink lemon juice and honey in a glass of lukewarm water. Apart from this, a cup of fenugreek water soaked at night can also be drunk on an empty stomach in the morning.
Breakfast (7:30 – 8:30 pm)
In breakfast, you can eat foods made with high fiber grains such as oats or millet
A glass of milk, brown bread can also be eaten.
If not vegetarian, you can take two boiled eggs for breakfast.
A bowl of yogurt and papaya can also be eaten.
One can eat green tea, boiled vegetables and idli with coconut chutney.
Soaked nut and soaked 5 almonds can be eaten.
Mid Morning (10:00 – 10:30 am)
You can take a cup of milk or soy milk or fruit juice.
In addition, soaked almonds can also be eaten.
Lunch (12:30 – 1:00 pm)
2 roti, three tablespoons brown rice, one cup lentils, half cup mix vegetables, one cup salad and one cup of whey or buttermilk (buttermilk) 20 minutes after eating.
Also Read – Does Eating Mango Increases Weight? Know the Right Way to Eat it
After lunch (3:30 – 4:00 pm)
15 cups of peanuts or a cup of chopped carrots and cucumber pieces with a cup of sprouted moong, black pepper powder and lemon. A glass of buttermilk or 2 bananas.
Snacks (5 pm)
A cup of green tea and two biscuits
Dinner (7:00 – 7:30 pm)
Two rotis, half a cup of mixed vegetables, half a cup of salad and a glass of milk with a pinch of turmeric before bedtime.
Benefits of Diet Plan –
There are many benefits of making a diet plan for weight loss. Let us know about the benefits of diet plan. Creating a diet chart determines what to eat at what time. This keeps you from eating unnecessary things again and again. By making a diet plan, you eat healthy food, whose weight also keeps the digestive system healthy and does not cause unnecessary fatigue and weakness. Apart from this, making a diet chart makes it easy to decide that you have to buy only the essential food items from the market for yourself By making a diet plan, you control yourself after a time by eating chaat, samosas and fast food and also save your money. By making a diet plan, you eat only the prescribed food in the fixed time due to which you do not have problems of gas, acidity or constipation.
Importance of a balanced diet in life
A balanced diet is a diet that contains sufficient nutrients to keep the body active. The nutritional requirement also varies according to physical and mental development in our body. Our organs and tissues require proper nutrition to function. In the absence of a balanced diet, the immunity of our body decreases and it gradually becomes the home of diseases.This hinders our physical and mental development and increases physical inactivity. In order to get rid of all such problems, the diet taken in daily life should be balanced.
Today, the amount of energy, fat, sugar or salt / sodium is increasing in the food of the people, while the intake of adequate fruit and vegetable and fiber-rich foods such as whole grains is decreasing. A balanced and healthy diet differs based on different needs (such as age, gender, lifestyle and physical activities), cultural, locally available foods, and catering traditions, but its basic components remain the same.
The main components of getting a balanced diet are:
Fruits and vegetables
Sufficient sugar is available in fruits. For those who are avoiding sugar, fruit is a good choice for the supply of sugar. Fruits have sufficient amount of vitamins and minerals which develop immunity in our body. Vegetables are also a major source of vitamins and minerals.
Green leafy vegetables have enough nutrition, which provide protection to our body as well as increase the amount of hemoglobin. A person should consume at least 400 grams of fruits and vegetables in a day.
Also Read – 7 Dryfruits that Help in Reducing Weight
Grain
Cereals, especially whole grains, are the major sources of carbohydrates and fats. These reduce the risk of heart disease, diabetes type 2, obesity and some types of cancer and provide a lot of energy to the body.
Milk products
Milk products provide us with calcium, vitamin D, and other essential nutrients. Although they have high levels of fat, special attention should also be paid to the amount of fat before consuming it. Milk is a nutritious drinking food for all age groups, in which almost all the nutrients are available. The calcium present in it strengthens the bones.
Also Read – 7 Dryfruits that Help in Reducing Weight
Protein
Meat and beans are the primary sources of protein. This nutrient is essential for muscle and brain development.
Oil or fat
There are mainly two sources of fat, one is animal fats and the other is natural fats. Its use requires specific restraint. Consuming its controlled quantity is beneficial for the body, while consuming more quantity than necessary is also harmful for the body.
Add these 4 healthy foods to dinner:
Peanut Butter and Whole Grain Bread
Peanut butter and whole grain bread may be the best option for you to eat before bedtime. Peanut butter contains an amino acid called tryptophan. It helps you sleep. At the same time, vitamin B present in whole grain bread will help in absorbing this amino acid. Another is that peanut butter is one of the best healthy foods. It also helps in building muscles. It is a source of Plant Based Protein. The monounsaturated fat present in it is helpful in decreasing appetite and reducing belly fat.
Also Read – 7 Dryfruits that Help in Reducing Weight
Almonds
If you feel like eating snacks like snacks at night, then control yourself and eat almonds. A serving of 5 gm protein can help you repair muscles overnight. The fiber in it will make you feel full. Almond on the other hand is fat burning super food. A 62 percent reduction in weight and BMI was observed for overweight youth who ate almonds for up to 6 months, according to an international magazine that studied obesity. 28 gm almonds contain 150 calories, 3.5 gm fiber, 6 gm protein and 14 gm fat
Protein Shake
If you like going to the gym in the evening, then taking protein shake can help in muscle recovery. A study in Medicine and Science in Sports and Exercise showed that taking 40 gm of casein protein before bedtime increases lean muscle mass. It also helps in reducing fat. To make a protein shake, try taking casein protein instead of Whey Protein. The reason for this is that casein is a slow digest protein and keeps your body in recovery mode for a long time (overnight).
High-Fiber Grain
Eating a bowl of cereal at night will also be good for you. You can eat oats and oatmeal in cereals. Actually, carbs are very important for good sleep and fiber-rich whole grains also help in burning fat. According to research, reducing fiber intake can increase your weight. The lack of fiber in the body can be overcome by the consumption of grains. You can also drink low fat milk for extra doses of tryptophan, calcium and vitamin D.