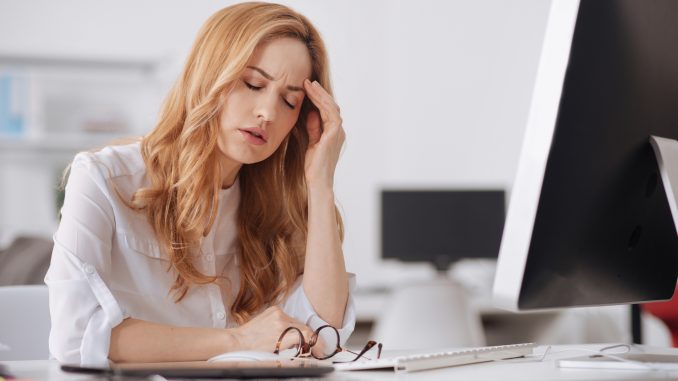 Staying under stress all the time can prove very dangerous for you. Being under stress, we have to face many types of diseases, one of which is depression. If you are under stress all the time, then you need to be careful, because it can bring a big change in your life.
In this part of today's race , stress is a common thing. Whether that stress is for achieving your goal or due to some other reason. If you feel too stressed, then this is not a good sign for your health.
What is stress
Stress is a disorder caused by the state of mind. Tension arises due to imbalance and incompatibility between the state of mind and the situation. Stress is a very serious disease, which causes deep cracks in the mind and emotions. Stress is a gateway to many other psyche. Through this, the mind feels disturbed, emotion unstable and body malaise. In such a situation our performance is affected and our physical and mental development journey gets interrupted.
Signs of living under mental stress
Having digestive problems
The brain and the digestive system are connected to each other by the vagus nerves. Therefore, when we are stressed, then its effect starts appearing on the digestive system. Stress leads to a decrease in the number of good bacteria that digest food. Problems like abdominal pain and indigestion start bothering us.
Frequent cold-cough
Cortisol damages your immune cells. This reduces the body's ability to fight against germs and viruses to a great extent.
Feeling overly anxious and depressed
Both of these problems are directly related to high level stress. When we are stressed we are often surrounded by a variety of concerns. Panic attacks and nervousness are also felt. If the tension remains for a long time, then gradually it affects our memory. Trouble concentrating. If nothing is done to reduce the stress during the time, then there is an increased chance of going into depression.
Decreased sexual desire
When the production of stress hormone cartisol increases in the body, the secretion of sex hormones decreases in the same proportion. This is why when we are stressed, the desire for sex becomes less and less.
Lack of sleep
Due to stress, we feel tired throughout the day. It seems that the body needs rest. But when you go to bed, sleep disappears from the eyes. Insomnia becomes a common problem due to long-term stress. Insomnia will only work to increase your stress.