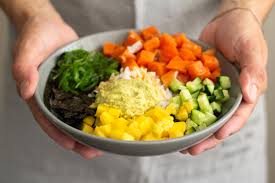 Swasth Aahar – It is very important to have a balanced diet for a healthy body. A balanced diet is directly linked to good health, which helps us overcome or prevent diseases. It is a balanced diet that also protects us from the problem of malnutrition. If we do not pay proper attention to this, then there can be a risk of many diseases. However, there is no such special kind of food that can give complete nutrition to the body. In such a situation, we have to get our balanced diet i.e. Balanced Diet. Many foods are needed for These should be food products that contain all the necessary nutrients. The right diet plan also depends on your age, gender. Where children need nutrition for their physical development, then adults need proper nutrition for their healthy bodies. At the same time, it is also very important to change the diet chart or diet plan in the event of pregnancy.
Mediterranean Diet
The indigenous version of the Mediterranean Diet is more popular in India. Different types of diet are being discussed in India in the last few years. There are many reasons for this. Firstly, there is a special diet plan available in the market nowadays to reduce or increase weight and control diabetes, to improve mental health. All you need is to identify a suitable diet for yourself. Secondly, there are many shortcomings in the diet style of Indian people, such as overeating maida and white rice, not eating enough fruits and vegetables, cooking vegetables excessively, and taking a refined diet regularly. Carbohydrates account for an average of 70 percent in the Indian diet. People in India do not eat as much junk food as Americans, but they lack protein and fiber in their diet. All these reasons became the reason for the popularity of different types of diet in India. So, let's know about some such diets, which are becoming increasingly popular in India.
Food
'Food', aside from the basic needs of the body, has now become a thing to satisfy people's minds. Some people eat when they are hungry, while some people eat only to taste the food. However, in the midst of all this, if you are asked if you eat a nutritious diet, then you may be thinking for a while. This is a serious matter, so it is important to consider it for better health. Let's know what is good food for health and what are the benefits of healthy food.
Ketogenic diet
Those consuming this type of diet have to reduce their intake of carbohydrates i.e. carbs and increase their fat intake. This may sound strange, but in nearly 20 studies, this diet has proved to be extremely effective for weight loss. The goal of the keto diet is to keep the carbs low enough that the body goes into a ketosis state of metabolism (metabolism).
In this state, insulin levels in the body decrease, leaving large amounts of fatty acids from its fat stores. In this diet, healthy fatty foods such as coconut, seeds, fish, olive oil, avocados, etc. are included prominently in the diet.
Mind Diet
Mind means here, the Mediterranean dash intervention for the neurogenetic delay. This type of diet is intended to reduce many of the declines in brain health, including dementia. This diet is effective in increasing mental abilities with aging. It is actually a mixture of elements of the Mediterranean and Dash diet. This includes whole grains, green leafy vegetables, fish, chicken, beans, nuts, olive oil, butter, cheese, cheese, etc.
Paleo Diet
The Paleo or Kewman diet is based on foods in the Paleolithic, which is the Paleolithic era (from about 2.5 million years ago to 12 thousand years ago). This usually includes foods that are found during human hunting. Used to gather If seen, this diet includes those foods which were available before the start of farming. These include things like meat, fish, eggs, vegetables, fruits, tubers, seeds, herbs, spices, healthy fats, and oils. Processed food, sugar, cold drinks, cereals, dairy products, and trans fats are not included in this diet.
Also Read – Simple Secrets for Living a Happy and Healthy Life
Dash Diet
This diet is helpful in controlling high blood pressure. Sodium content is kept low in this and foods rich in potassium-calcium-magnesium, which lower blood pressure, are included. Regular intake of this diet can control high blood pressure in just two weeks. It is also beneficial for people suffering from diseases like osteoporosis, cancer, heart disease, stroke, and diabetes.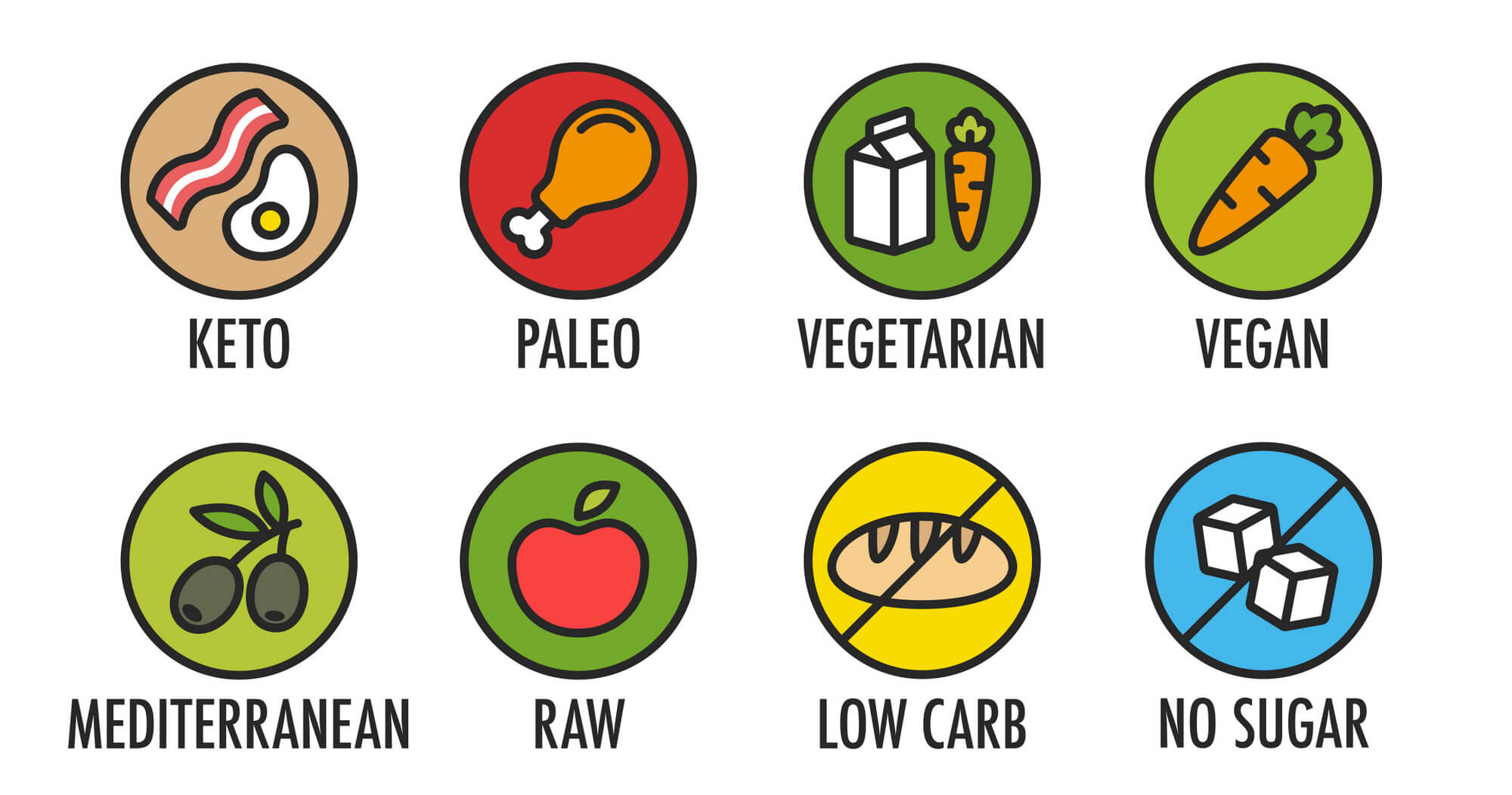 Atkins diet
The purpose of this diet is to lose weight and maintain it. Also, change your eating habits. Under the Atkins diet plan you have to lose weight by taking protein and fat. However, carbohydrates have to be avoided. By adopting this, the energy level in the body remains continuously elevated throughout the day.
Weight Watchers Diet
It is one of the most popular diets in the world. Famous international celebrity Oprah Winfrey also adopted this diet plan. This diet is based on a special 'smart point system', in which the nutritional quality of each food is determined by its 'point value'. Given that point value, more or less of that thing is fixed in the diet.
Low Glycemic Diet
Carbohydrates are present in varying amounts in bread, sugar, fruits, vegetables, and dairy products. These are an important part of a healthy diet, but every carbohydrate affects the level of sugar in our blood in different ways. The glycemic index, or GI, is a measure that measures food based on their ability to affect the level of sugar in our blood. A low glycemic diet is a diet based on this GI. It has a GI rating of every food item. Those adopting this diet have to try to include only foods with a low GI rating in their diet, as they are easy to digest.
Special principles related to low glycemic diet
Fruits like banana, mango, and papaya have lower GI ratings. It is beneficial to eat them. Eat plenty of protein-rich foods.
Eat food three times daily. Have snacks once or twice. Do not skip breakfast. Eat slowly and stop eating as soon as you fill your stomach.
Also Read – 7 Tips: Healthy Eating for an Active Lifestyle
South beach diet
This diet is just ten years old. The southern seaside diet was introduced by American cardiologist Dr. Arthur Agatstone and nutritionist Mary Alman. It is based on the control of insulin levels. It has three stages – two for weight loss and one for maintaining reduced weight. This includes vegetables, fish, eggs, various dairy products, chicken, whole grains and nuts. This diet is effective in keeping the heart healthy and also helps in weight loss without starving.
There are some misconceptions
Having 'No Fat' or 'Low Fat' written on the label of a food product does not mean that you eat it in any amount and you will not gain weight. In fact, such labeled products often contain excess sugar, starch or salt. They increase calories.
Many people think that if a person is fat, his health is definitely bad. But in reality, there are many people whose blood sugar and cholesterol levels are normal even if they are overweight. Whereas a lean person's blood sugar level may get messed up.
It is also a misconception that being hungry makes one lose weight. The reality is that after being hungry for a long time, you feel fast hungry, then eating more food increases the weight more quickly.
The zone diet
This diet was developed to reduce inflammation of the body. Dr. Barry Sears, who developed it, says, "Inflammation is a major cause of people's weight gain and early aging. Inflammation also invites many diseases. These diseases can be overcome as soon as inflammation is reduced. "In this diet, there is a provision of having 40 percent Cabras, 30 percent protein, and 30 percent fat. It is considered a very flexible diet plan.