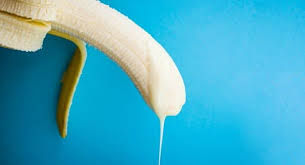 Kya Hasthmaithun Karna Sehat Ke Liye Thik Hai?
Many sex experts recommend masturbation, but getting used to it not only affects your mental health but can also spoil the relationship. Not only this, but it also interferes with your social life. Let us know about some of the pitfalls associated with Masturbation: Difficulty in focusing. Once you become addicted to Masturbation, there will be difficulty in focusing on any work. Your body will repeatedly react to masturbating you so that you will not be able to work until you release the body tension. To masturbate you will have to leave the work in the middle, which will affect the performance.
It is difficult to maintain your sexual performance while masturbating the performance in bed or the speed you carry, so you are not able to perform well during sex with a partner who is with you. Will give dissatisfaction and affect the relationship.
There is no harm in masturbating if the experts believe it, but do it in limited quantities and do not increase its dependence for saturation. If you get addicted, then join any physical activity which will help the brain to get distracted.
But masturbation is not only related to the body but also to the mind.  In such a situation, does masturbation has any effect on the human mind also. Does masturbation also have mental, physical benefits, and disadvantages?
Read more:These 11 Ways You Can Use to Stop Mastrubating
Effect on Relationship

Due to masturbation, the person satisfies himself, this happens, again and again, affecting the sex relationship between the partner and him. Masturbating also reduces the desire to have sex with a partner, which increases the pressure on the relationship.
Not Good for Penis:

Masturbating too many times in a day has a bad effect on Penus. According to a study, when this happens, the pressure on the muscles of Peenus increases, causing him to have difficulty in erection.
The erosion from the social circle:

It was revealed in a study, people who masturbate daily have more erosion than their social life. The main reason for this is their desire to masturbate anytime, which is not possible to do while living among people. This gradually affects the mental health of the person.
Masturbation And Guilt
Some people experience embarrassment themselves after masturbating. This may be due to their cultural, spiritual and religious beliefs. Masturbating is neither wrong nor immoral, but even after this you may hear many times that pleasuring yourself is 'dirty' and 'shameful'. But if you feel guilty after masturbation or masturbation, then it is better to talk to someone you trust. Ask him why you are feeling like this and how you can get rid of this feeling. By the way, all therapists who specialize in matters related to sexual health can help to relieve your anxiety.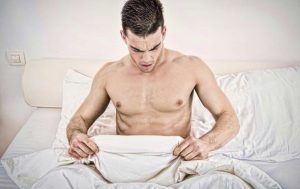 Addiction to Masturbation
The habit of masturbating too much is found within some people. Or you spend most of the day masturbating or even thinking about it. In such a situation it can be called masturbation addiction. Like if someone to masturbate,
Quit everyday essentials.
Do not go to work or school.
With family and friends, plans are canceled.
Essential events of school or workplace miss.
So, it can be called masturbation addiction.
Masturbation or masturbation addiction can affect your relationship and other parts of your life. Too much masturbation can affect your work or study. Which can have a negative effect on your productivity.
It can also damage your romantic relationship and friendship because of this you are not able to spend time with your partner like you used to spend. Or you may not be able to pay enough attention to their physical needs.
If you are worried that you have a problem with addiction to masturbation, you can talk to your doctor or counselor. He will be able to tell you in detail about such methods by which you will get rid of this habit.
By the way, talk therapy can help you to get rid of the problem of masturbation or masturbation. You can also take the help of other activities to get rid of the addiction of masturbation. If you want to masturbate next time, then you can try these methods too. like,
Go for a run
Sit down to write something
Spending time with friends
going for a walk
To wash hands and feet.
Urinate immediately
And so on.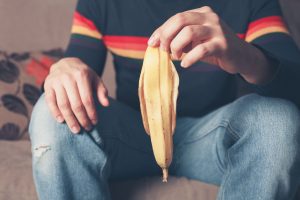 Does masturbation decrease sexual sensitivity?
The answer is no. Men and women who have had sexual dysfunction have also been shown to have benefits such as increased sexual arousal from masturbation, sexual desire or sexual desire, and increased sensitivity or sensitivity.  This thing has also been proved in two studies conducted in the year 2009. According to the first study, women and men using vibrators for masturbation showed significantly improved sexual desire, sexual arousal, and overall sex behavior.
According to another study, masturbation increased the vaginal lubrication of women, whereas in men it was found to improve erectile function or sexual erectile dysfunction and dysfunction. Techniques adopted for masturbation may affect the sexual sensitivity of men during sex.  According to research, if men hold the penis tightly during sex, then it reduces the sensitivity or sensation in the penis.
Benefits of Masturbation
Masturbation is a healthy sexual activity.
It provides many benefits to your physical and mental health. While there is very little research available on the benefits of masturbation, there are many studies available on sexual intercourse and stimulation.
Read more:All the ways that women enjoy masturbating
According to research and actual reports, sexual stimulation, including masturbation, can help you with the following tasks. (6)
To get rid of stress
Sleep better
Improve mood
Having a relationship
To experience joy
Relieve pain and cramps
To get rid of sexual tension
Having better sex
To understand your needs and desires well
Apart from this, couples can also masturbate together to explore their various sexual desires, they can also help each other in this work. ​​In this way, they can also avoid pregnancy. Masturbation also helps protect you from various sexually transmitted diseases.