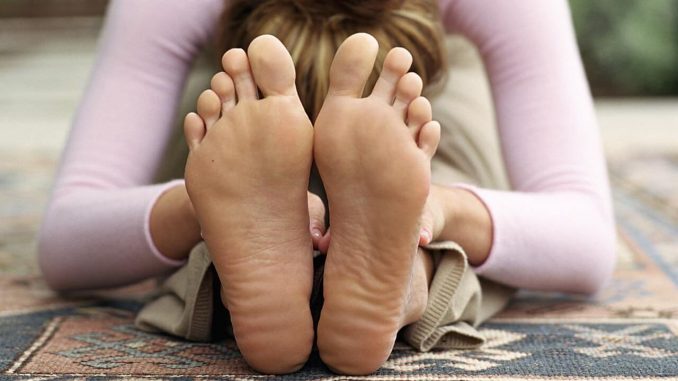 The meridian theory of traditional medicine believes that the internal organs of the human body have corresponding acupuncture points on the feet, and the bottom of the foot is the confluence of the beginning and end of the meridians. It is the second heart of the human body. Numerous nerve endings on the soles of the feet are connected to the brain. It is a "special zone" for human health. Fully exploiting the health potential of this "special zone" has certain benefits for preventing certain diseases. Let me introduce you to easy-to-learn foot exercises.
Also Read :3 Easy exercises for Back & Knee Pain
Tapping the sole of the foot
Tapping the sole of the foot with fists before going to bed every night. Appropriate stimulation of the soles of the feet can promote blood circulation throughout the body so that the internal organs can be enhanced. The specific method is: take the sole of the foot as the center and carry out rhythmically, taking a little pain as the degree. You can sit cross-legged on a bed or chair and place your feet on the knees of the other leg, which makes it easier to tap. Knock each foot about 100 times, but you should not use excessive force.
Kneading toes
Kneading toes has the effect of enhancing memory. The specific method is: grasp the big toes of both feet by hand to do circular rubbing exercise, rubbing several times a day, every 2 to 3 minutes. You can also use your hands in a circular motion to rub the outside of your little toe. Since computing power is related to the cerebellum, and the little toe is the reflex area of ​​the cerebellum, rubbing the little toe helps to enhance the computing power.
Also Read :3 Easy exercises for Back & Knee Pain
Warm wind stimulation
Insisting on "warm moxibustion" on the soles of the feet with an electric hairdryer can not only eliminate foot fatigue, but It can prevent diseases such as cold, frozen shoulder, and low back pain. The method is: use one hand to hold the hairdryer to blow against the soles of the feet, and use the other hand to massage the soles of the feet while blowing, every 3 to 5 minutes. Long-term persistence can achieve the effect of preventing and curing diseases and strengthening the body.
Both feet shake
Lying on your back on the bed, let your feet shake up and down first, then let your feet be like riding a bicycle Spin. After 5 to 6 minutes, systemic blood circulation will improve. This method can also stretch the muscles of the calf and the inner side of the knee, eliminating leg fatigue. People who are afraid of cold and insomnia will feel the whole body warm if they apply this method before going to bed, and help to improve sleep quality.