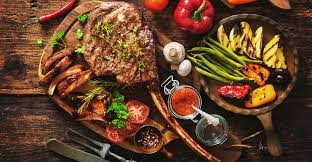 Nowadays everyone thinks about weight loss in a short time. Some people wish that they do not have to do any activity and also lose weight. How can it be like this?
There are many myths of weight loss in the fitness industry as well. There are also some ways to lose weight fast. But there is a possibility of negative effects on health through these methods. A variety of diets are also prevalent for weight loss. like,
1. Keto Diet
2. The GM or General Motor Diet
3. Boiled Food + No Sugar & Salt Diet (Boiled Food + No Sugar & Salt Diet)
4. The Paleo Diet
5. Low Carb Diet
6. Carb Cycling
7. Dukan Diet
8. Ultra Low Fat Diet
9. Atkins Diet
10. HCG Diet
11. Intermittent Fasting etc.
People also try the following ways to lose weight.
1. Cardio,
2. Weight training
3. High-intensity Interval Training etc.
They take time to lose weight. But this is a method without any side effects. But in some ways, weight can be reduced within a few hours. You may find it a bit strange to hear, but it is a reality.
Read more:How Oats Helps in Weight Loss: Diet and Recipes
Mary Kom lost 2 kg in 4 hours
About two years ago, Mary Kom lost 2 kg in 4 hours in the Silesian boxing tournament. Not only this, he also captured gold in this tournament. Other athletes also follow similar tricks to lose weight in a short time.
In the final of the Silesian tournament, Mary Kom was to compete in the 48 Kg category. But he weighed 50 kg before the tournament. For this, he had lost 2 kg in 4 hours.
I know you also want to understand this trick how to reduce weight in hours. You might also be thinking that it takes weeks for people like you and me to do this.
This is how the trick to lose weight works
Only athletes need to lose weight in a few hours. And they also have expert teams to do this. They lose weight under their supervision.
Therefore, you should not try any such method. Here this method is being told just for your information. Read further about the ways to lose weight in a few hours,
1. Decrease Liquid Consumption
Boxers consume liquids such as juices and shake during training and a few days before the fight. They avoid solid miles completely. At the international level, the day of the tournament in which the athlete is determined to be weighed, limits the liquid and calorie intake 2 days before that.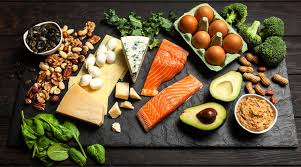 Read more:What is Water weight? Weight loss in 7 days possible? With added diet plans.
2. Speed ​​Training
Boxers also pay attention to speed training during exercise to lose weight fast. This causes the body's water to come out as sweat and lose weight. This is because most of the body's weight is in the form of liquid. Liquid fluid causes rapid weight loss when coming out of the body in the form of sweat.
3. Excessive Sweating
Most athletes wrap themselves with polyethylene / pads to increase their body temperature. For this, they also wear raincoats. This causes the body to heat up quickly and sweat.
They do this process 2 days before weighing. Doing this both times in the morning and evening causes excessive amount of sweating from the body and reduces weight. Actually, there is a large amount of water in the body and water comes out in the form of sweat.
Drawback
Sweating from this trick reduces weight quickly, but it can cause weakness and dehydration in the athlete's body. This is why an athlete needs more calories than before to lose weight.
According to the country's famous boxer Amit Panghal, following this trick can cause a lot of tiredness. After doing this, the energy level also decreases significantly.
It is also worth noting that by doing this, the weight is reduced for some time. But as soon as you start taking a normal diet, the weight increases again.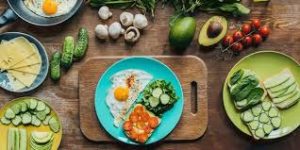 Read more:How to consume apple cider vinegar for weight loss? All you need to know.
Is this method safe? (Is It Safe)
Like me, this question is also coming in your mind whether this method is safe. Or can everyone follow it? Boxer Amit Panghal says that stopping calorie intake for a long time can have many negative effects on your body.
In addition to worsening your metabolism, it can also cause problems like Paralysis, Organ Damage. Not only this, there is also the danger of death of a human being.
Easy ways to lose weight
1. Stop eating sugar
2. Have a light breakfast and heavy lunch
3. Make fruits and vegetables part of the diet
4. Control eating habits
5. Do physical activity
Read more:How to Use Honey for Weight Loss: Reasons, Uses and Recipes.