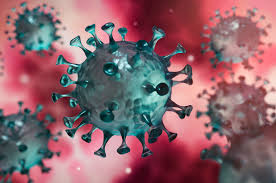 Corona virus infection, which started from Wuhan city of China, has now spread to other countries besides China. Thailand, Hong Kong, Europe and India have also come under the grip of deadly corona virus. The number of people infected with the Corona virus in India has crossed 500, while Kovid has lost at least 10 people since 19.
Lockdown has been done in more than 10 states of the country, including Delhi, Uttar Pradesh, Rajasthan, due to the increasing risk of infection of corona virus. Even after the lockdown, people are leaving their homes, the administration has taken strict steps in various cities.
What to do to prevent infection?
To avoid infection with the corona virus, people should stay away from infected people. Hand and mouth should be washed when going in a crowd, instead of doing home remedies and general remedies in case of fever and cough, immediately consult a doctor. If you eat sea food, you should avoid it immediately. Corona virus infection can also occur by shaking hands with a victim.
What is the treatment of people infected with corona virus?
People suffering from Corona virus are being treated with other medicines. Scientists are working to treat corona virus and make vaccines.
According to a Reuters report, China is currently trying to cure corona from Aluvia, a drug used in the treatment of HIV.
The doctor says that a person affected or infected with corona should be treated under the supervision of a specialist. In general, you can control corona infection to a great extent by taking natural measures to reduce colds. For this, things like using room humidifiers or bathing with hot water can be done.