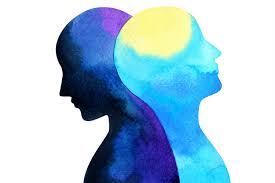 Akelapan Aur Mansik Tanaav
Thousands of millions of people all over the world suffer from mental illness and it affects them as well as their entire family. It has been observed that every fourth human is sometimes suffering from mental illness. Despair is the biggest cause of this disease worldwide.
According to the World Health Organization, many people with mental illness are discouraged from getting treatment because they think what people will think about them.
According to a report by a mental illness organization, last year, about 50 percent of children aged 8 to 15 in the United States who had a mental illness were not treated. And about 60 percent of people above the age of 15 go untreated.
What is Mental illness
When a person is unable to think properly, does not control his own emotions and behavior, then such a condition is called mental illness. The mental patient is not able to understand others easily and has difficulty in doing everyday tasks properly.
Dr. Vivek Aggarwal, the expert in the psychiatry department of KGMU, Lucknow, explains, "The symptoms of mental illness can vary from person to person. It depends on what mental illness he has. The disease can happen to anyone, whether it is man or woman, young or old, educated or illiterate, or whatever culture, caste, religion, or class. " If the mental patient gets his treatment well, he can be cured. He can live a good and happy life. But in most of the cases, people are afraid to get counseling that people will consider them crazy and the problem increases. "
There are many types of mental diseases, stress, depression, irritability, anger all come under this.
Tension
The effect on our body and mind in a rapidly changing environment is called stress. There are two types of stress. First – good stress and second – bad stress. While you get promotion in your job due to good stress, in bad stress you get angry with someone.
Family, money, work and school – these are common causes of stress.
symptoms of stress
Headache and backache
Insomnia
Angry and desperate
Miss out on one thing
crying
To ignore others.
How to deal
Do 20 to 30 minutes of physical exercise regularly (walking, running or getting up and sitting). This will give your brain time to think. Meditate (meditate) Listen to relief music. Close your eyes for 10-20 minutes and experience peace. Take a deep breath. Calm the mind, and remove stressful things from the mind. Read the newspaper or talk to someone. By writing your feelings on paper, or talking to someone, you will know what is causing your stress.
Quit these bad habits
Sleeping late: Stress can start from your morning itself if you wake up every day by sleeping late. Doctors also believe that metabolicism of late risers is not good, which causes them more fatigue, stress and apathy. It has also been considered in researches that people who get up late often skip breakfast in the morning, which messes up their body cycle and makes them stressed quickly. Watching TV for hours is enough to bring you to a state of stress and depression. Instead of watching TV for hours, if you spend your time with family or take a walk then you will be away from stress. Smoking increases your stress. Smoking accelerates palpitations, which increases stress.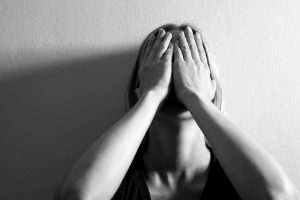 Read more:Mental Health Basics: Types of Mental Illness,Insanity and Symptoms
Ways to avoid:
Make good friends
Good friends provide you with the necessary sympathy and at the same time give you the right personal advice during times of depression.
Eat a balanced diet
A balanced diet of fruits, vegetables, meat, legumes, and carbohydrates etc. makes the mind happy. A balanced diet not only makes a good body but it also makes the unhappy mind good.
Have a chat
Talking about your problems is also the best way to relieve stress. Most of us are limited to ourselves. Kneeling inside can cause more serious problems.
Take time for yourself
It is very important that you take some time out of your needs and care despite your busy schedule. Save enough time to rest.
Read more:What is shock therapy and when to give it to mental patients?
Start writing
Writing down your daily activities and feelings helps you introspect and analyze. Keep a journal or diary in which write daily what you feel about life. This will help to overcome your depression.