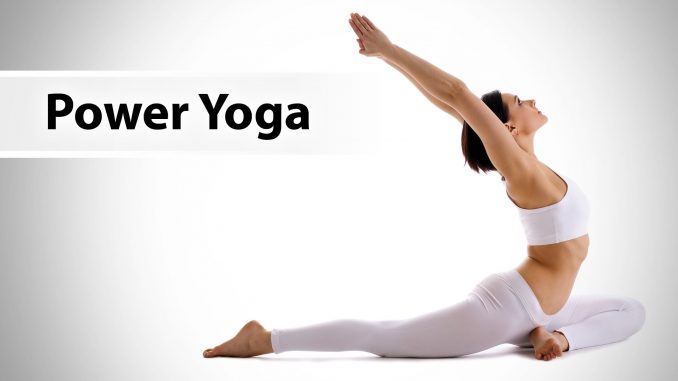 Power Yoga Ke Fayde 
We all have a desire to keep ourselves healthy, but if there is a shortage of time, all the plans are left behind. Throughout the day, running, bad lifestyle, frequent routines, eating, and eating habits, power yoga is a great way to stay healthy, which nowadays is the most popular among celebrities.
What is Power Yoga? 
Power yoga is a common yoga form composed of all twelve postures of Surya Namaskar in Indian yoga and some other specific asanas, which are used to lose weight by using vinyasa-style yoga. Apart from this, it is also commonly known as 'gym yoga'.
There are basically four types of physical postures in power yoga.
1. Apple-shaped Posture.
2. Pier-shaped Posture.
3. General Posture.
4. Tube-shaped posture, tube posture we also called a zero figure.
Why is Power Yoga Important? 
The specialty of Power Yoga is that it has postures that help reduce calories by increasing the heart rate. Also, these hard rugs melt all the excess body fat, ie fat, and increase the flexibility greatly, so that the entire body is well toned. If you have gained a lot of weight, then power yoga can help you reduce obesity easily. Often those complaining of body pain or back pain must do it because it also works to strengthen bones.
How power yoga is different from the gym and general yoga
With the help of making Power Muscles, the extra fat can be reduced from the body. While simple yoga emphasizes postures, rules, and breathing, power yoga is like a workout, with varied postures and exercises. Power yoga is a kind of yoga, but while there are many rules in ordinary yoga, in power yoga these rules are not necessary and it takes only 45 minutes at most. There is no need to do this every day. Exercising aerobics, swimming, and other methods burn up to 300–400 calories in 1 hour, whereas by doing power yoga you can burn 200 calories of the body in 1 hour, but this is the biggest benefit. That is a short time it also toned the body in the best way and also works to increase the body's stamina.
Benefits of Power Yoga
Stress Relief
By doing power yoga, the stress level is reduced. When excess sweat comes out of the body, most of the toxins that damage the body also come out with it, which makes the body balanced, and concentration increases.
Also Read: Best Kriyas in Yoga to Improve Your Health
Get rid of diseases
In today's time, even at a young age, the body becomes the home of diseases. By doing Power Yoga, blood circulation in the body increases, and the body's immunity increases so much that many diseases like asthma, diabetes, etc. are eradicated from the root and many diseases do not exist at all.
Other Benefits of Power Yoga – Other Benefits of Power Yoga
1. Keeps the body in perfect shape
2. It takes very little time to do it.
3. It increases stamina, strength, and flexibility of the body.
4. Sweating while doing it and detoxes the body.
5. It gives good and better results for 16 to 30-year-olds.
6. By doing power yoga daily, blood circulation increases, and immunity also increases.
7. By doing this yoga, the body burns calories, so it is the best exercise for weight loss people.
So Power Yoga is a great way to keep your body fit, and it is an old saying that a healthy mind resides in a healthy body. So to keep our mind healthy we need to keep our body healthy. ith Power Yoga You Can Go a Long Way