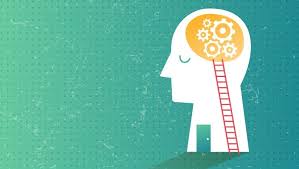 Mansik Tanav Se Ubharne Ke Tarike
Mental diseases are disorders that affect your thinking, behavior and mood. Mental diseases such as stress , anxiety disorder, schizophrenia ( schizophrenia ), addiction to something, etc. are included in it. Most people start having problems with mental health from time to time. But mental health problems turn into mental illness when its symptoms become more severe and it starts affecting your brain's ability to function.
But there is no need to panic, because today we are going to tell you some best remedies for mental illness. Those who try it will not only make your brain feel calm, but you will not see any other symptoms.
What is mental health?
It is very important for any human being to be mentally healthy. "If a person is losing mentally, he can never win physically". Mental health means that a person who is unable to use his mind properly, his behavior towards people is changed, he does not know properly or does not control his own mind. This happens when most of his brain is stressed. Because of that his mental health deteriorates and he is unable to do any work properly.
Read more:Important Tips to enhance Your Mental Strength: Try It Out!
Be aware of mental health to get rid of mental illness
1. Pay attention to the symptoms that occur in the beginning – As soon as you are feeling, try to be aware of them and also pay attention to the symptoms that are affecting you. You have to do this work by yourself, but in this way you will be easy to tell the person in front. Like how you are feeling or how you are getting symptoms.
2. Keep a diary of changes in your mood – Keep track of your mood changes. This will make it easier for you to know some things like what you feel good or bad. You can ignore certain things or change them in difficult situations like this. This will also keep your mood right
3. Increase your self-esteem – Take a step to increase self-esteem . This will make you believe in yourself and will also be able to face yourself well.
Stay connected with your loved ones for a remedy to overcome mental illness
It is also very important to feel connected to other people. This will increase your confidence and will also make you feel valued and valued. Try to spend some time with your family and relatives. It is not necessary that you can talk in front, by phone, by messaging or by calling.
If you do not find family or friends to support you and you feel lonely, there are many other ways that you can get help. Like you can go to a group event where you get interested or learn something. Along with this you can also join sports or book club, where you will find people of your behavior.
Take away mental illness with the help of people
When you experience mental health problems, you feel that there is no one to understand you. But Peer support includes people who have had this experience before or are still doing it. In this, a group is formed to support each other. Some of its benefits are given below, such as 
Whatever you are, you adopt yourself.
Your confidence in this group increases.
Meet new people and help people with their experience.
Information for support comes from a new place.
All kinds of people join it.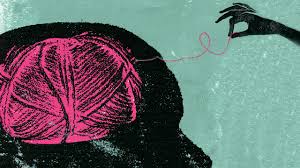 Read more:Mental Benefits of Sports: Character, Strength and health
Do these activities in a way to cure mental illness
1. Do Relaxing Things – You will know for yourself what are the things that make you feel very relaxed. Some of them include bathing, listening to songs, or taking a walk with your beloved dog. If you feel that your brain feels very relaxed by this, then take some time every day to do them.
2. Keep your brain alert for all things – In the 'Mindfulness' technique, you are aware of the activities happening right now. This means that there should be things in the external world and things going on in your mind. With the help of mindfulness, you become more alert towards your mood and reaction, but this technique is not helpful for everyone
3. Stay Between Natural Things – Living in a green environment, such as parks or rural areas, is especially good for you. Rather, if you do not have a garden here, then you can keep plants or pets inside so that your mood will be fine and you will also remain amidst nature.
Take care of your physical health to avoid mental illness
Focusing on physical well-being will help you in maintaining mental health as well.
1. Try to get enough sleep –  Rest whenever you want. This will give you relief from what you feel and experience.
2. Do physical activities – Exercise daily, but it should not be too difficult. To start exercising, choose light exercises, such as walking some distance daily, doing yoga or swimming. The most important thing is that you choose only what you like to do or in which you enjoy. In this way you will also be associated with these activities. If you are physically handicapped then talk to your doctor before doing all this.
3. Don't consume drugs and alcohol – You start consuming alcohol or other drugs to get out of wrong experiences and weird thinking , but they can cause further harm to your body. You can take ming alcohol or the help of your loved ones to quit this addiction.
4. Take time out for personal care – When you are experiencing mental illness, small things help bring about a big change, such as taking a bath or wearing your favorite dress, keeping yourself well, etc.
5. Eat healthy foods – What you eat and when you eat, you get a big change in yourself. So eat healthy and eat on time, so that your body is not harmed in any way.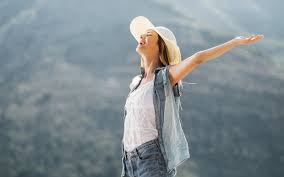 Read more:Do You Know the Right time & Way to have food? If You Don't, Read This
These Types Of Foods Go a Long Way in Mental Health:
Omega 3: If you want to keep your mental health good, then you should eat foods rich in omega 3, like walnuts, eggs, avocado, flaxseed seeds, pumpkin seeds and fish. Is found in quantities.
All these fruits and vegetables : carrots, tomatoes, spinach, lettuce, cucumber, apples, bananas, grapes, other citrus fruits, fresh berries and kiwifruit, all these things not only keep your mental health good, but it also keeps your mind fresh lives.
Whole Grains: Barley, brown rice, millet, oatmeal, popcorn, whole-wheat bread, flour bread.
Seafood (Sea Food):  Who does not fix the mental health of the people, should be taken of food in large quantities.
Nuts: Chestnuts, walnuts, almonds, coconut, peanuts, macadamia nuts, pistachios, all these things help to improve mental health of any human being.
Antioxidant Rich Food Antioxidant Rich Foods: Such as broccoli, kidney beans, cloves, green tea, dark chocolate, all these things are full of antioxidants, you can eat them and keep your mental health good.