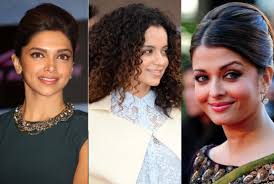 Whenever there is talk of beauty of any girl, there is definitely a mention of her hair. And when you go to a salon or a parlor to get those hairs styled or cut, then it is not enough to know just how long or short hair you want. Before taking any hair cut or styling, you must also take care of your face shape. By doing this your hairstyle will definitely look good on you. The reason for this is that you will never want that if your four head is too wide, then it will look too wide or your round face will become more round. Highlighting your best features is the secret to looking beautiful !! So first of all you should know what your face shape is, what hairstyles will look good on it and what is the way to make different hairstyles.
Women are always concious about their looks. Especially when going to the party or important functions, she also has a focus on trendy hairstyles with designer outfits and perfect makeup. However, many times it happens that there is no time to go to the parlor. In such a situation, it is not easy for women to style their hair. But there is a hairstyle that every woman can make herself and get ready for the party. Yes, we are talking about hair puffs.
Make-up and hair expert Som Bhalla explains, 'Puffy hairstyle creates an illusion of good volume in your hair. By the way, not all women also make puffs very well. Not only this, puffs can be made in many ways. You can also get a great look by adopting different styles of puffs. 'So let us tell you today how you can make puffs.
Read more:4 Easy Ways To Prepare Your Hair For A Perfect Man Bun
Crown puff
If you are going to wear a traditional outfit and you want to make a bun, then you can make a crown puff. This will give a very good look to your bun. For this, you have to do center parting in hair first. After this, you will have to do some parting from the head crown by doing the side parting and setting the hair filling and pinup the hair over it. This will make your puff last longer. You can twist the side parting hair from both sides and make a bun. If you do not want to make bun, then you can make ponytail or curl your hair too. You can make puffs only by doing side parting at the center parting area.
Front puff
If you want a classy look then make a front puff on your hair. Traditional, casual or office. You can go anywhere by making a front puff. This puff is very easy to make. If your hair is thick then the front puff on your hair will be very good. Women who do not have thick hair can also make front puffs, but for this they have to do back coming in the hair first. This will add volume to the hair. This will also make their front puff good. You can make styles like high ponytail, fishtail etc. with front puff.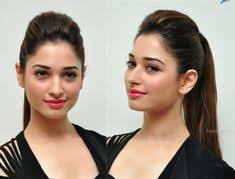 Read more:7 remedies for Treatment and Management of Oily hair
Messy front puff
If you like Bollywood actress Deepika Padukone, then obviously you will know very well about messy hair style. The trend of this hairstyle was brought only by Deepika Padukone. For messy hair puffs, do side parting with center parting in the hair and then make a puff with the help of hair filling on the crown. Next make long curls in the hair left for the side parting and now set the curled hair to the crown puff. This will make your messy puffs ready. Not only this, if you are of short item, then this perf will also give you a tall look. You can make ponytail with messy puffs or you can also make bun.
High puff
The high puff is similar to the front puff, except that the high of the puff is slightly higher than the normal high. High puff is very good for women with thin face. Especially if your face is long and thin, then this puff will feel great on you. To make this puff, you also have to do back coming.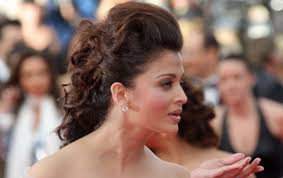 Read more:Follow These 11 Ways to Take Care of Your Hair
Side bangs with low puff and pony
In this hair style, you will have to do short length side parting followed by a low height puff on the crown with left bends. You do not need to be back coming for low height puffs. Back coming only when the volume of hair on the crown is low. After this you can make side pony or back low pony.
Side puff
To make this puff you have to do side parting. For this, you have to decide which side parting, your face looks good. The side puff of women who have thick hair makes them very good, but these women have light hair, they can also make side puff by light back coming.
Read more:5 hair fall home remedies for women